William D. Lese
Managing Partner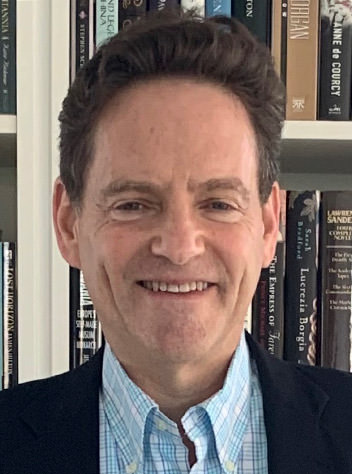 Bill is a Co-founder and Managing Partner of Braemar Energy Ventures. Since Braemar began investing in 2003, Bill has led or co-led investments across multiple segments and stages, including EnerNOC "ENOC", Enerkem, Renew Financial, General Fusion, Utility, Carbon Free Chemicals, Sirrus, LusBio, TerraVia, Verenium "VRNM", Ioxus, Katech, Flywheel, Proterro, OPX BIO and BrightVolt. He was formerly the Chairman of the Board of Ioxus and BrightVolt.
Bill's entire career has been focused on energy technology dating back to 1975 when he designed and built a solar panel while attending the University of Wisconsin on a National Science Foundation summer scholarship. He continued his research into energy in graduate school at New York University's Department of Applied Science before entering the marketplace in 1986 as one of the original team members of Sithe Energies, a global leader in independent power development where he worked on and managed several power projects. Following his work at Sithe he joined NPS Industries as Director of Corporate Development where he worked on a number of projects including a joint venture with Con Edison and was responsible for key customer relationships. Bill entered in the energy technology investing arena when he joined Mantis Holdings, a venture capital firm that focused primarily on environmental and energy efficiency businesses where he concentrated on emerging technologies for converting industrial waste streams into value added products.
Bill serves on the Advisory Committee of the New York City Accelerator for a Clean and Renewable Economy (NYC ACRE) and Chain Reaction Innovations (CRI) which operates out of Argonne National Laboratories to accelerate emerging energy technologies from lab to market. He has a BA in Physics and an MS in Applied Energy Science from New York University.
"As we move into the second decade of the 21st century, venture-backed companies developing next-generation energy technologies will play an increasingly critical role in the economic, environmental and social well-being of the global community. Industrialized and developing nations alike recognize the importance of developing cost-competitive, sustainable and environmentally responsible energy technologies; and venture-backed companies, working in partnership with large corporations and governments, will be at the epicenter of worldwide energy technology innovation. If this collaboration is well-executed, both prosperity and global energy stability will likely follow."

— William D. Lese
« Return to Team