Carsten J. Reinhardt
Strategic Advisory Board member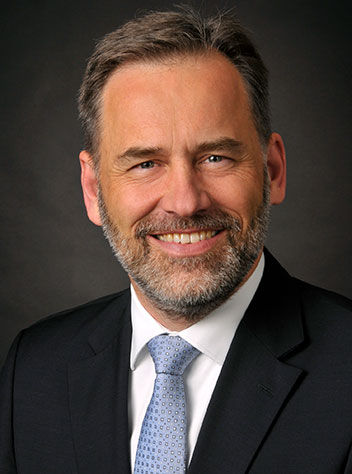 Carsten J. Reinhardt has 25 years of experience in automotive, commercial vehicle and general industries. From 2012 until 2016 Mr. Reinhardt served as CEO of Voith Turbo and member of the management board of the German industrial group, Voith. Voith Turbo is a supplier of advanced powertrain technologies to the rail, commercial vehicle, marine, power generation, oil & gas and mining industries.
Mr. Reinhardt was COO of Meritor Inc., a leading U.S. drivetrain supplier and President of Meritor's Commercial Vehicle Division.
Previously Mr. Reinhardt served as CEO of Detroit Diesel Corporation. He started his career as a Management Trainee at Daimler AG in Stuttgart, Germany.
Mr. Reinhardt grew up in Germany before coming to the U.S. in 1994. He holds a bachelor's degree in mechanical engineering from Esslingen Technical University in Germany and a master of science degree in automobile engineering from the University of Hertfordshire, UK.
Mr. Reinhardt works as Senior Advisor for the German Engineering Company, RLE International and as Operating Partner for Michigan Capital Advisors. He currently sits on the Boards of Grundfos (Denmark), SAF-Holland (Luxemburg), Rosti Group (Sweden), Rosti Automotive (UK), and WEZAG (Germany).