Uber, Getaround partner for peer car rentals in SF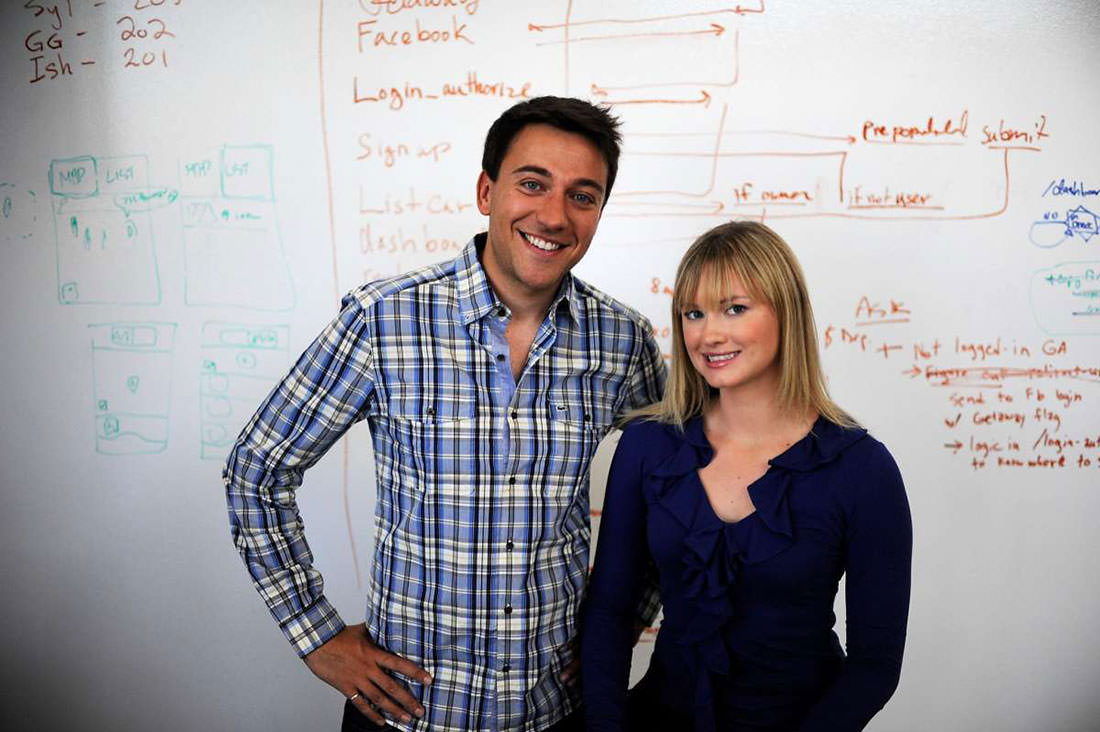 Uber soon will add "peer-to-peer" car rentals from Getaround, which arranges rentals of regular people's cars, to its app in San Francisco, the companies said Wednesday.
Within a couple of weeks, local Uber riders will be able to tap on the app's upper-left menu to see an option called Rent, and then a map of what cars are available. Users will be able to find, book and unlock rental cars from within the Uber app. (They will have to submit photos of their driver's licenses before they can rent a car.)
"This is a way to get more people in San Francisco exposed to car sharing," said Sam Zaid, Getaround CEO and founder, using the expression for short-term car rentals accessed from dispersed locations.
San Francisco's Getaround has almost 3,000 cars in the Bay Area, ranging from diminutive SmartCars to Priuses to Porsches and Teslas, and arranges rentals for as little as an hour or as long as several days. It installs special hardware in people's personal cars that allows renters to unlock them with a smartphone.
The companies said they may broaden "Uber Rent powered by Getaround" to other markets. Getaround, which has $85 million in backing, is currently in the Bay Area; Chicago; Boston; Washington, D.C.; and New Jersey. It just expanded to Los Angeles, and Zaid said it plans more market launches soon.
The deal, coming the same week Uber bought Jump Bikes to add electric bike rentals to its app, shows the ride-hailing company continuing to push into new forms of urban transport.
"At Uber, we want to bring together multiple modes of transportation right in our app so we can give riders a viable alternative to personal car ownership," said Jahan Khanna, Uber head of product, mobility, in a statement.
The partnership will spur Getaround to seek more people who want to rent out personal cars that would otherwise be idle.
"We will do a lot of marketing to make sure we get enough supply, so that when you need a car there is one available and you're not just looking at an empty map," Zaid said.
Getaround takes a 40 percent cut of rentals arranged through its app. It provides 24/7 customer assistance, roadside support and $1 million in comprehensive, collision and liability insurance, Zaid said. He declined to discuss financial details of the Uber deal.
New Uber CEO Dara Khosrowshahi "is doing a lot of work to change Uber's brand and how they relate to cities," Zaid said. "Car-sharing is part of that. It's a large environmental benefit that takes cars off the road to reduce congestion and pollution."